The Activity section can be viewed on the left-hand side of the Dashboard. You can view and add an activity to the CRM at any time.
This article includes: 
Viewing activities
To view your activities, you can either navigate to the left-hand side of the Dashboard where the activities for the last 24 hours will be displayed, or, you can click the Activities section in your side panel which will show all activities relating to your developments.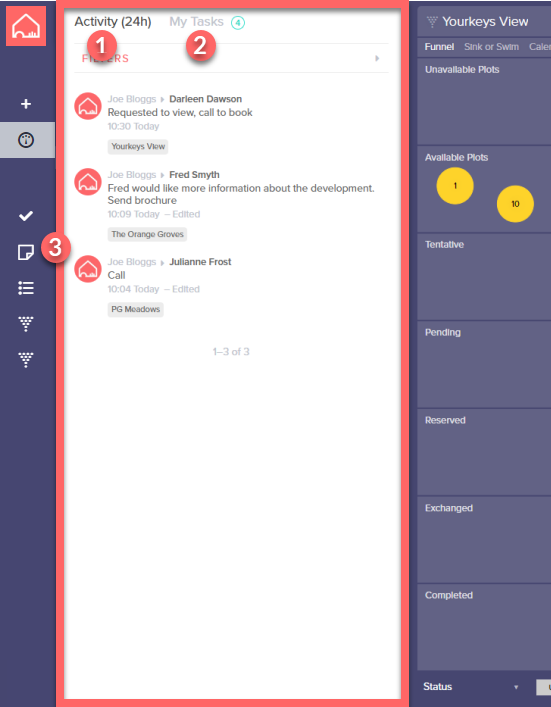 The default view for activities shows all activities against your leads created within the last 24 hours
If you click My Tasks, you can view all outstanding tasks that need completing. When you've completed a task, you can mark it as completed by ticking the box beside it
Any activities and tasks added will also appear in the Tasks and Activities sections of the CRM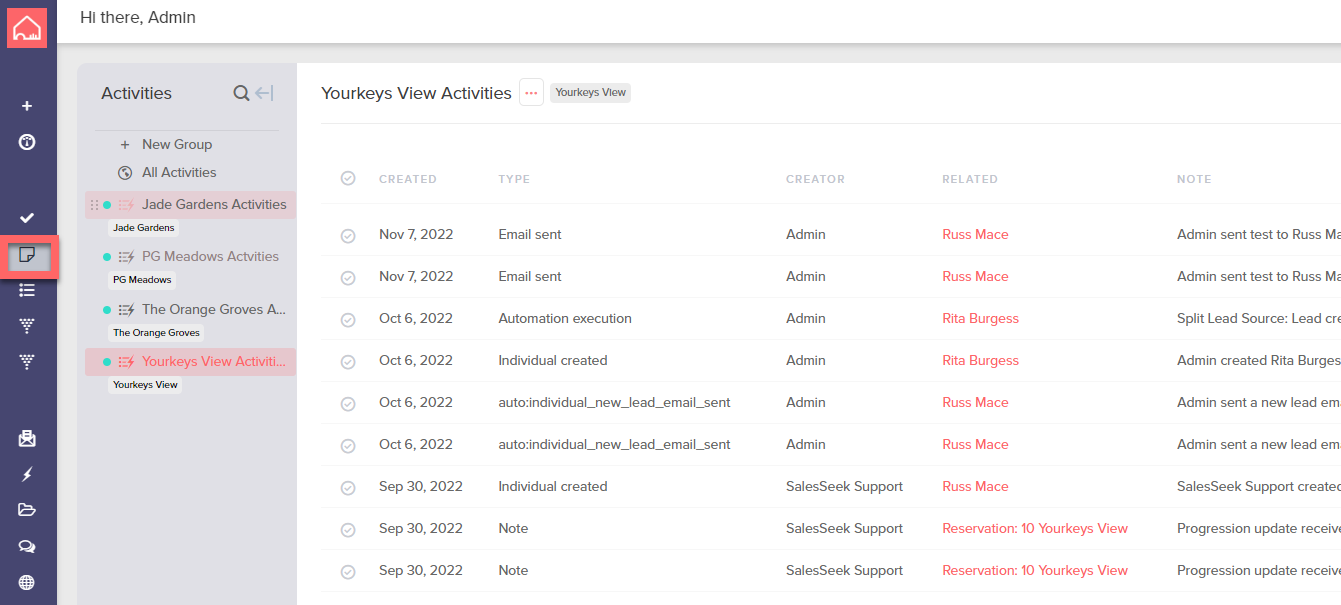 Adding activities
To add an activity to your lead:
Within the Leads section on the Dashboard, search for the desired lead and click on them
On the upper right-hand side, you have the option to Add a note. Type in your note and click Post when finished

You'll then be prompted to create a task. You can either do this now, or, at a later date, if necessary
Once you've saved your note, this will qualify your lead and an activity will display in both the Activities section and in the Activity (24h) list.